AND-PIA-2 / AND-PIA-2D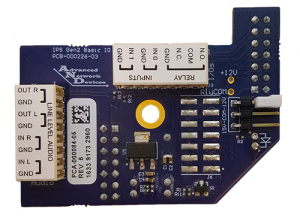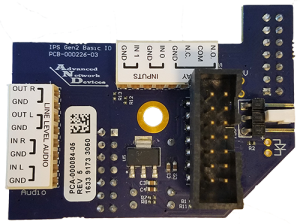 This Peripheral Interface Adapter board provides a way for AND IP devices* to interface with analog devices and peripherals over the network:
Operate electronic locks for access control
Connect to sensors and contact closures for security monitoring
Connect a microphone for voice amplification
The board includes two "poke-home" connectors, making the following signals available:
Line Level Audio In
Line Level Audio Out
2 General Purpose Inputs
General Purpose Output Relay (N.O. or N.C.; dry or 12V or 15V DC, 1A max)
Device Requirements:
Compatible with AND devices of MAC address 20:46:F9:03:00:00 or higher
Recommended PoE+ power source for all display models using the 12 V or 15VDC output
Use 18-22 AWG stranded or solid core wire for connections
*AND-PIA-2D connects to IPSIGNL-RWB and IPCDS-RWB. AND-PIA-2 connects to most others devices. The adapter board does not support IPSCM, IPSIGN-O, or IPSMS-SM-O.
Get a Quote
Support Documentation
CAD Download (coming soon)