AND Partner since 2004
Singlewire Software develops network-based solutions for mass notification, emergency communication, overhead paging, and school bell software. InformaCast® provides an innovative network-based solution for mass notification, emergency communication, overhead paging, and clock and bell scheduling. It allows you to simultaneously send an audio stream and/or text message to multiple IP phones, IP speaker endpoints, computer desktops, and overhead paging systems. AND and Singlewire have worked together since the inception of IP paging and intercoms, and collectively we offer extremely mature and refined products.



Syn-Apps is a leader in emergency mass notification and advanced IP paging solutions designed to improve business processes, increase safety, and streamline communication. Since 2001, thousands of organizations have integrated Syn-Apps' notification software with their IP phones, desktops, IP speakers/clocks, mobile devices, panic buttons, strobes, digital signs, and hundreds of other systems and services. Learn about Syn-Apps' certified AND devices.
MessgeNet provides solutions for real-time, public and private, everyday and emergency communication using the communication technologies you already have. MessageNet has reliance on and makes extensive use of AND's display technologies.
Bell Commander is an easy-to-use school bell system with flexible scheduling, paging, and emergency notification. Software can integrate with new or existing phone systems.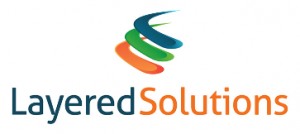 IPcelerate provides a single holistic product called IPsession – with multiple applications built upon a framework – that helps customers address business objectives.  IPcelerate uses this product to provide a myriad of capabilities – including paging, alerting, dialout, recording, streaming, conferencing – using any endpoint. IPcelerate tightly integrates with AND speakers in providing solutions such as emergency notification, overhead paging, and school bell scheduling using AND's industry leading technology.
Connexall connects people and technology to build the collaborative hospital. Powering it is the Connexall Suite, a modular, vendor-neutral interoperability suite designed to drive new levels of operational efficiency and collaboration across care teams.
Layered Solutions software offers a graphic interface to AND's IP Audio/Visual Messaging Devices (IP Clocks & IP Speakers) as well as pre-built templates for messages. Scheduled messages are also supported. Layered Solutions supports multiple ways of sending messages to AND's devices through contact closures, connections to fire panels, connections to nurse call, desktop icons, phone and cell phone integration, email, RSS, CAP, door access integration, browser interface and also wireless buttons.
Cistera is a leading global provider of enterprise and small business communications solutions and services. Cistera focuses on blending powerful application infrastructure to deliver the benefits of voice, video and data convergence to the user. Cistera's Cloud Application Fabric provides the platform to deliver advanced communications solutions for Quality Assurance and Management and Event Alerting and Notification.