IP devices enable easy, seamless communication throughout any size facility or an entire campus.

Reminders

Alerts

Promotions

Timers

News, Weather, Twitter, or any RSS Feed

Multiple Language Characters Supported
Messaging
IP devices include flicker-free displays that provide a clean, crisp, colorful canvas to display, scroll, or flash messaging in the form of text and graphics.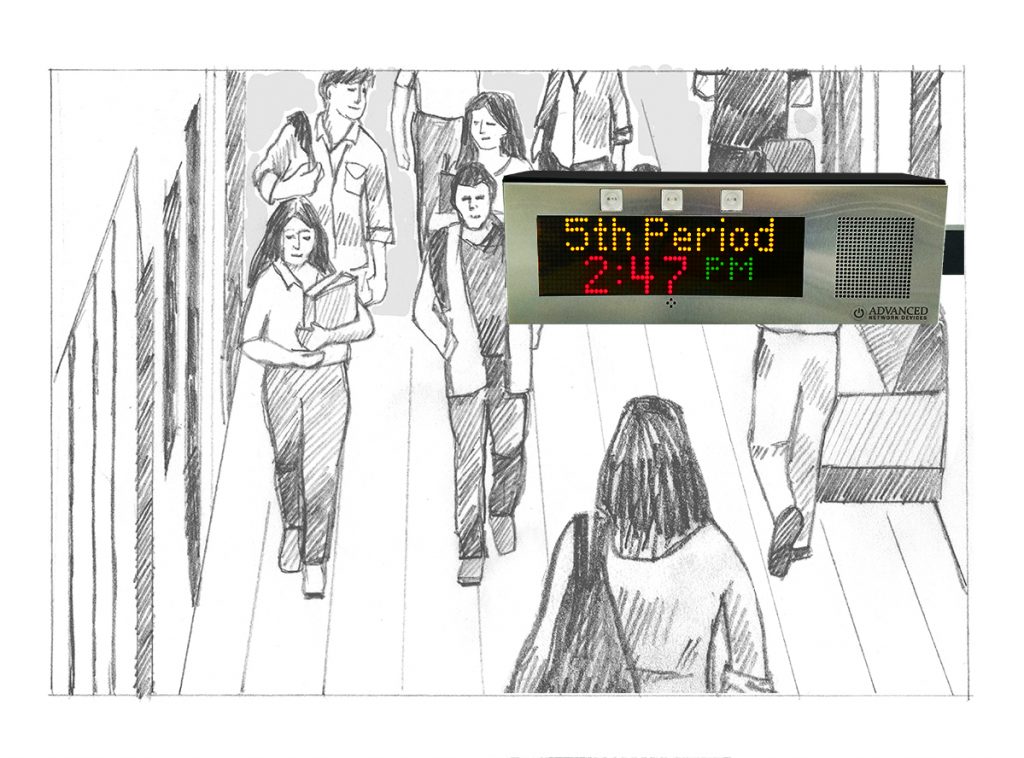 Scheduling
Keep everyone on a schedule with bells, countdown warnings, classroom timers, and clocks that never need setting, synchronized through the network.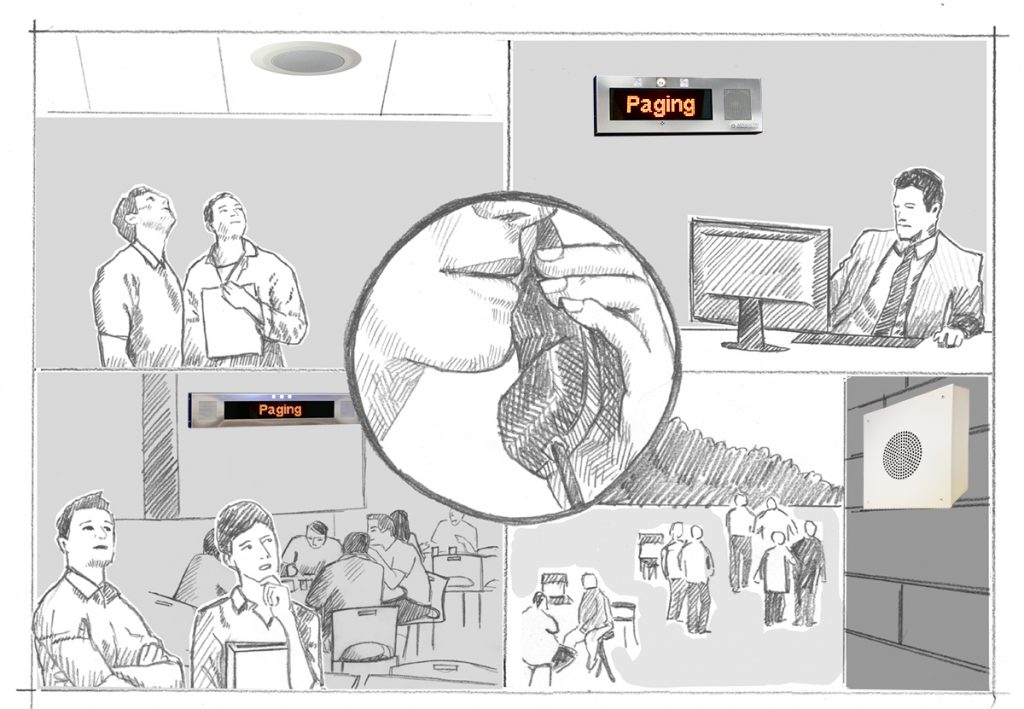 Paging
IP devices with speakers function as a paging system that can broadcast and multicast live messages and recordings to target specific rooms, areas, buildings, or campus, overriding any background music or other audio of a lower priority.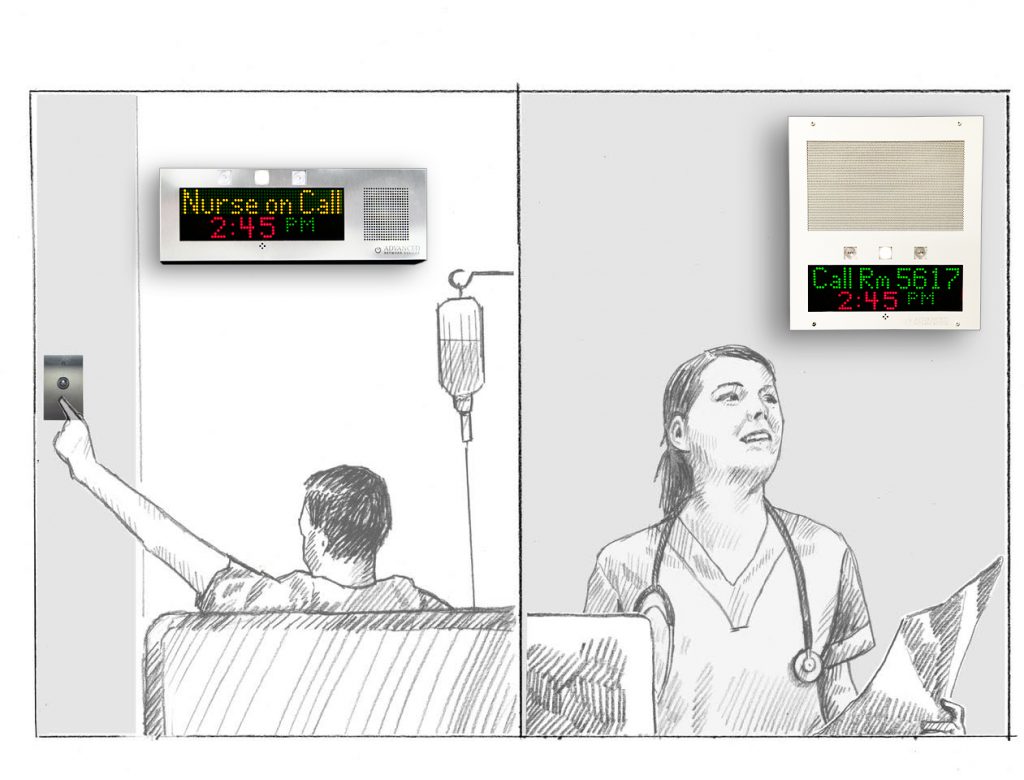 Two-Way Intercom
Built-in microphones and speakers on IP devices enable intercom functionality with hands-free, full-duplex two-way communication. Initiate a call with a push of a button, and speak between a phone and the device, or between devices.
Call buttons can call up to two extensions — either internal or external.
IP devices can auto-answer incoming calls hands-free.
IP devices act as an extension for SIP / VoIP-based systems.