IPSCB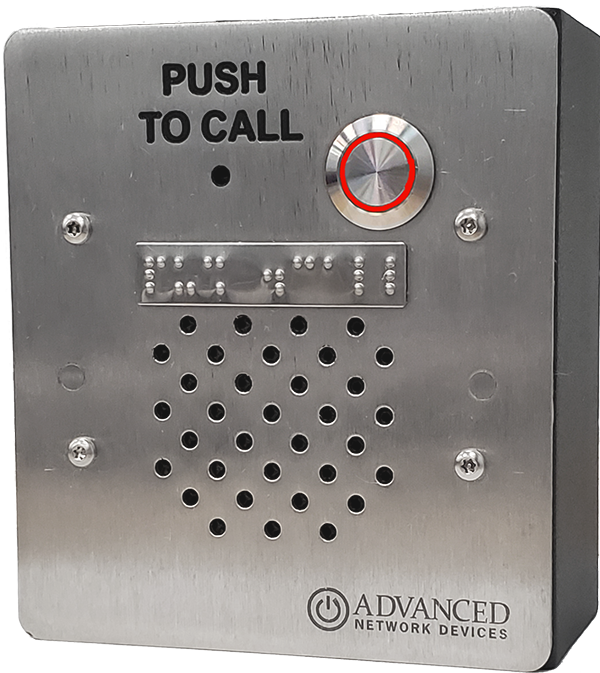 The IP Call Box, with microphone, button, and PoE speaker, works well for outdoor and indoor installation.
2.5" moisture-resistant speaker
Built-in microphone and call button
Tamper-alert hardware to detect and alert when box opened
General purpose output for locks and strobes
Dimensions: 4.5"w x 5.0"h x 2.42"d
Weight: 2.6 lbs (1.2 kg)
Note: Image includes optional braille placard. Contact AND sales for more information.
Get a Quote
Compatible Peripherals and Accessories
Support Documentation